What is fasted cardio and is it better for success in a weight loss program?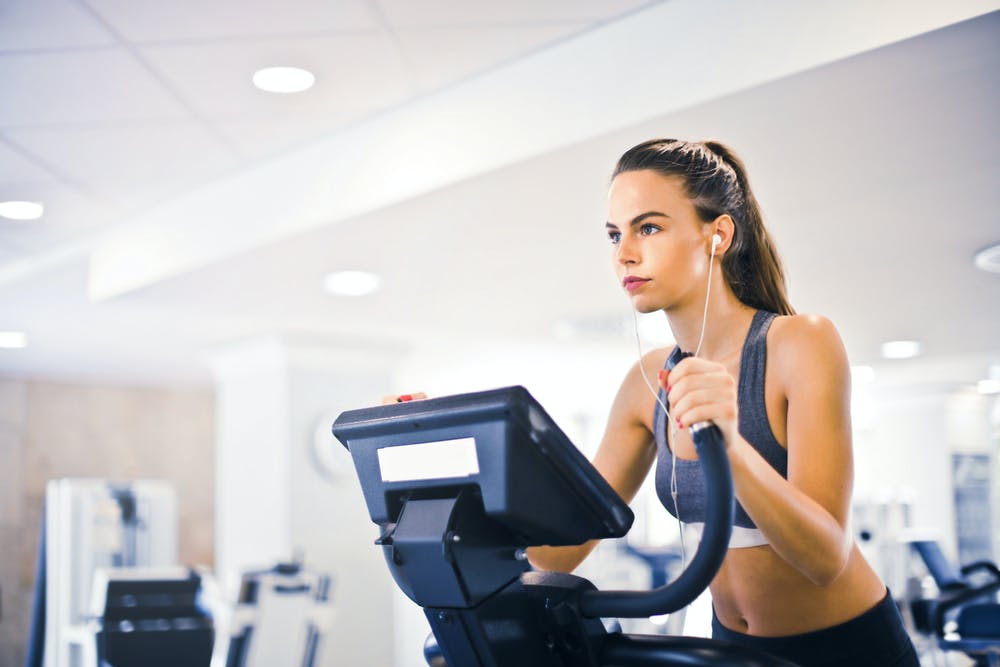 Fasted Cardio has become a buzzword in recent years in the fitness world, but what is it really? And can it be part of an effective weight loss routine? Overall, a simple definition of fasted cardio is a cardiovascular exercise that increases your heart rate sufficiently after depriving the body of food for longer than 8-12 hours. Most often this involves a first thing in the morning workout, as that is commonly when people skip meals for this length of time. Many athletes and avid gym-goers use this technique to increase their potential fat burning capacity.
What Does Science Say About Fasted Cardio?
The concept behind fasted cardio has to do with fuel storage. When a person has fasted overnight, the body doesn't have fast energy (food) or quick reserves ready to go. Because of this, the metabolic system has to tap into fat storage in the body, and supporters believe that this leads to higher fat burn and overall weight loss. But what does science say? According to Women's Health, "a meta-analysis from 2018 found that eating before a workout helps people perform aerobic work for longer than in a fasted state, though skipping a snack pre-workout could potentially have some metabolic advantages". Other studies have found similar results and led to some inconclusive answers for those seeking fasted cardio in their weight loss. Brad Schoenfeld, PhD, C.S.C.S, a graduate program director of human performance and fitness at Lehman College states that an "important note to consider is how your body uses fat. First, there's fat oxidation,which means actually burning fat. And then there's fat breakdown, where fatty acids get released from fat cells and then move throughout the body. It's questionable whether fasted cardio actually works to burn more fat, even if it does break it down. And those fatty acids are just returned back to fat cells for storage".
What Does This Mean for a Workout?
One thing to keep in mind is the variability of workouts. A short, 30 minute elliptical session needs a lot less fuel than a 20 mile marathon training run. Trying to fast before cardio with a long training session ahead could lead to low performance, lack of energy and endurance or even digestive disturbances if too much depletion happens too fast. And many people find it to be very exhausting. It can be hard to put full effort forward in any routine when the fuel tank is running on fumes.
There are people on both sides of the fence when it comes to fasted cardio. Some love it, some hate it. With inconclusive evidence proving that it actually aids in overall fat loss, the bottom line is to go with what works for you. There are people who simply cannot have food in their stomach before a workout due to stomach sensitivity, so in those cases trainers recommend eating at least 1-2 hours before a workout. This gives the body adequate time to process and breakdown the foods eaten without causing gastrointestinal distress. The calorie amount depends on the length and intensity of the workout, but in general a small meal or snack consisting of 1-200 calories will suffice. Some good pre-workout snacks could be a banana, a small piece of wheat toast with 1 tablespoon of peanut butter, 1 cup of grapes, a small handful of almonds, etc. These foods all fill the body with necessary nutrients and give the body enough fuel to power through a tough workout session.
Weight loss programs, trends and diets can be challenging to understand, especially with how much information is available. SureFiz can help! Our intuitive weight loss program can help you with goal setting, redirect your path with our "GPS of weight management", and give you advice along the way! Be sure to check us out and join our SureFiz team to see your results grow and weight loss success happen!