Do you struggle to fall asleep or stay asleep? Here are some tips to help you sleep better and wake up refreshed and ready to tackle your weight loss program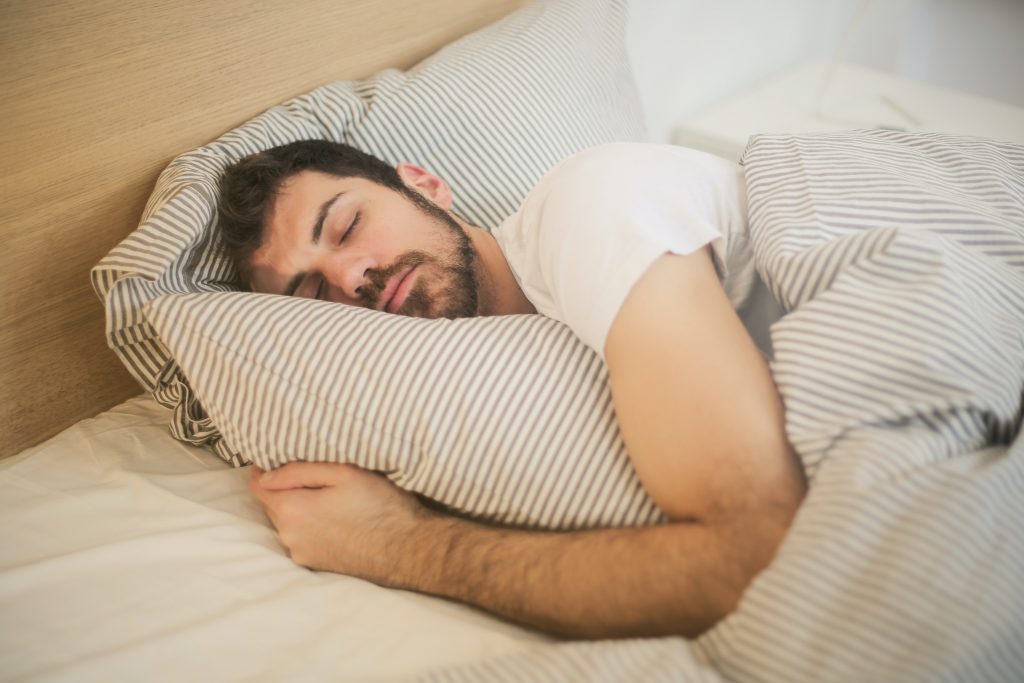 Getting a good night's sleep is imperative to success during weight loss. But many people struggle with sleep issues. They can range from troubles falling asleep, staying asleep or even just restless sleep during the night. And some sleep health issues such as sleep apnea, snoring and insomnia can have dangerous long term side effects for those who suffer. Many people in the past year have also attributed Coronavirus pandemic stress and anxiety to causing sleep disturbances. If you have suffered for years or only recently begun to feel the strain from sleep issues, there are some healthy, natural options to help you get a better night's sleep.
Why is Sleep so Important?
Sleep is vital to well being, especially when working towards healthy weight loss goals. According to the National Institute of Health, "getting enough quality sleep at the right times can help protect your mental health, physical health, quality of life, and safety. The way you feel while you're awake depends in part on what happens while you're sleeping. During sleep, your body is working to support healthy brain function and maintain your physical health. In children and teens, sleep also helps support growth and development".
During sleep, many functions in the body heal and repair, including muscles. This can aid in injury prevention, as well as giving you energy to tackle your next workout. The brain also rejuvenates during sleep which is vital to daily function–not just at work or school but also in making healthy choices in a daily diet plan. If you are not getting enough sleep, you are more likely to turn to unhealthy sugary food options to help energize and fuel your day. This will backfire though, as the initial boost from sugar will lead to an energy crash later, not to mention added sugar will impede any success in your goal to achieving weight loss. Experts recommend a range of sleep based on age. According to the CDC, adults need a range of 7-9 hours of sleep per night. Children between the ages of 1 and 5 need anywhere from 10-14 hours of sleep, between daily naps and nightly sleep. Older children and teens need a range of 8-12 hours per night. Regrettably, many people don't accomplish these hourly sleep goals for a range of reasons, but they are so vital to keeping your body strong, refreshed and ready to tackle everything in your day-from work to your fitness program to your healthy diet plan. If you are one of many who struggle with a good night's sleep, try some of these tips to help you fall asleep and stay asleep:
Keep a consistent sleep pattern
Our bodies function in circadian rhythms. Circadian rhythms are 24-hour cycles that are part of the body's internal clock, running in the background to carry out essential functions and processes. One of the most important and well-known circadian rhythms is the sleep-wake cycle. [source: sleepfoundation.org] Going to bed and waking up at the same time each day will help keep your body in a consistent sleep pattern, making it easier to fall asleep at the same time each night and keeping your body's rhythm in sync allowing you to also easily wake up in the morning.
Limit Napping
A short 15-20 minute power nap can help rejuvenate and energize you, but long drawn out afternoon naps can actually disturb your sleep-wake cycle and make it harder to fall asleep at night. If you feel the need to lay down and rest, be sure to set an alarm or timer so that you don't fall into too deep of a sleep and remain napping for too long. It can also be helpful to keep naps earlier in the afternoon, versus later in the evening or close to your intended bedtime.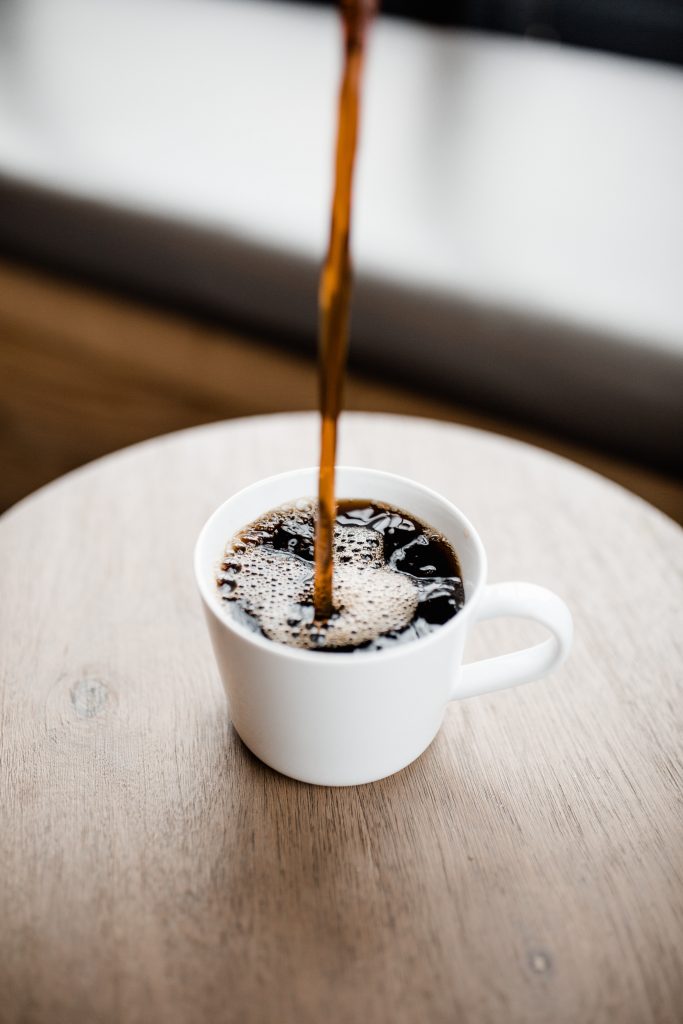 Don't Drink Caffeine Late in the Day
While caffeine may be the go-to drink first thing in the morning for many, it can be hindering your ability to fall asleep at night if you consume it too close to bedtime. According to Healthline, "consuming caffeine up to 6 hours before bed significantly worsened sleep quality. Caffeine can stay elevated in your blood for 6–8 hours. Therefore, drinking large amounts of coffee after 3–4 p.m. is not recommended, especially if you're sensitive to caffeine or have trouble sleeping". If you're looking for something to drink in the afternoon, decaffeinated coffee or tea can be an option. This will give you the comforting effects of an afternoon drink without the potential of disrupting your sleep patterns.
Try Supplements
There are many supplements on the market that can relax the body and help you fall asleep at night. One main supplement found to be helpful in many studies is melatonin. Melatonin is a hormone in the body that helps tell the brain it is time to go to sleep at night. Using a natural melatonin supplement in the ranges of 1-5 mg per night to help you sleep has been shown in many studies to aid in falling asleep and staying asleep. [source: Healthline]. Other supplements that have had positive results in some studies are lavender, magnesium, CBD, and gingko biloba. These supplements work to relax and calm the body, helping you feel ready to fall asleep when it's time.
Cut the Midnight Snacking
Reaching for a late at night snack or late meal can hinder your sleep process. The body secretes hormones to help break down food and these processes can keep you more awake and unable to fall asleep. If you end up starving late at night, be sure to reach for smart choices. High sugar foods are a bad choice (not just for your diet plan, but also for sleep) but maybe a small glass of milk or a slice of turkey can be enough to fill you up without giving too much of a burst of energy late at night.
Set an Ideal Bedroom Environment
There are many aspects to a bedroom that can help you sleep at night. First and foremost is the comfort of your bed. It may be time to upgrade your mattress if you find that you are waking up with a sore back or neck every morning and it can certainly affect the quality of sleep you get at night. It is also important to keep a bedroom dark to help with circadian rhythm. Room temperature can be overlooked but is extremely important, as many people find it hard to sleep in too hot of an environment. The ideal room temperature may vary from person to person, but a general range to try is anywhere from 65-69 degrees fahrenheit.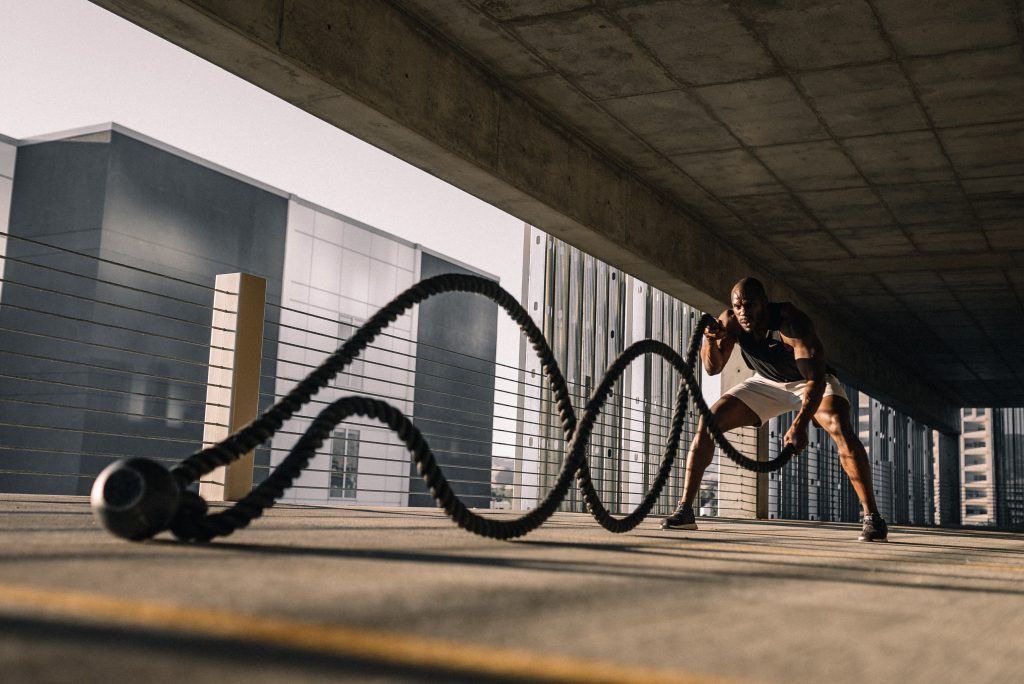 Exercise Regularly
Regular exercise has many health benefits, beyond weight loss and building strength. It can also help you fall asleep and stay asleep. It is important to do your best to try and workout around the same time each day, and not to workout too close to bedtime. If you workout too late at night, your body is stimulated and energized and it can take some time to calm the body back down. SureFiz trainer Jenn Ryan recommends finishing your workout no less than 2-3 hours before your bedtime to allow time for heart rate to recover and allow for adequate protein and fuel intake for muscle recovery. If an evening workout doesn't fit your schedule, try an early morning workout, which has many health benefits for your weight loss journey.
Reduce Liquids Close to Bed
Drinking a lot of water right before bed is a sure fire way to interrupt your sleep patterns. Increased liquid intake will increase urine output and lead to waking up multiple times a night. Having this sleep disruption on a regular basis will lead to problems in your sleep-wake cycle and lead you to feeling more lethargic during the day. To prevent this from happening, make sure you are drinking adequate amounts of water throughout the day, beginning right when you wake up. Keeping your body properly hydrated all day will help combat late night thirst and needing to drink large amounts of water at night. Try to stop drinking water 1-2 hours before bedtime to reduce the need to go to the bathroom in the middle of the night.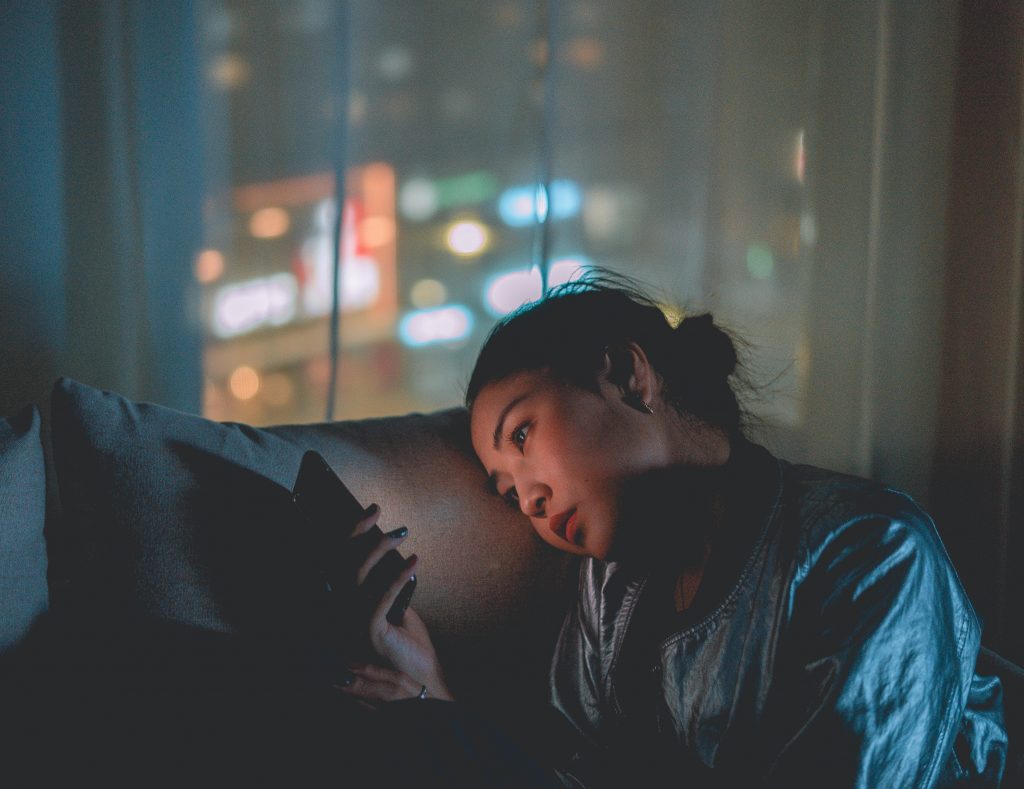 Turn off Electronics
There are many reasons to turn off those cell phones and televisions before bed, but a few important reasons that you should consider in regards to your health and wellness program. First of all, electronics emit a blue light that tricks your brain into thinking it's daytime and can keep you awake. But another issue that can prevent a relaxing bedtime is social media, the news or anything that keeps your brain going at night. If you find that you need something to unplug at night, a nice magazine or book can help relax you without the addition of a blue light to keep you energized.
Sleep is so important for overall health and wellness, but especially when trying to lose weight and stick to a workout plan. While not all of these tips may be necessary for each individual, give some of these a try and see if they can help you with achieving restful sleep and waking feeling refreshed, ready to tackle your day. Visit surefiz.com for more weight loss and health advice to help you reach those fitness goals.