Eating too many sugary sweets can wreak havoc on success in a weight loss program. Here are some tips to keep sugar cravings away and lose more weight.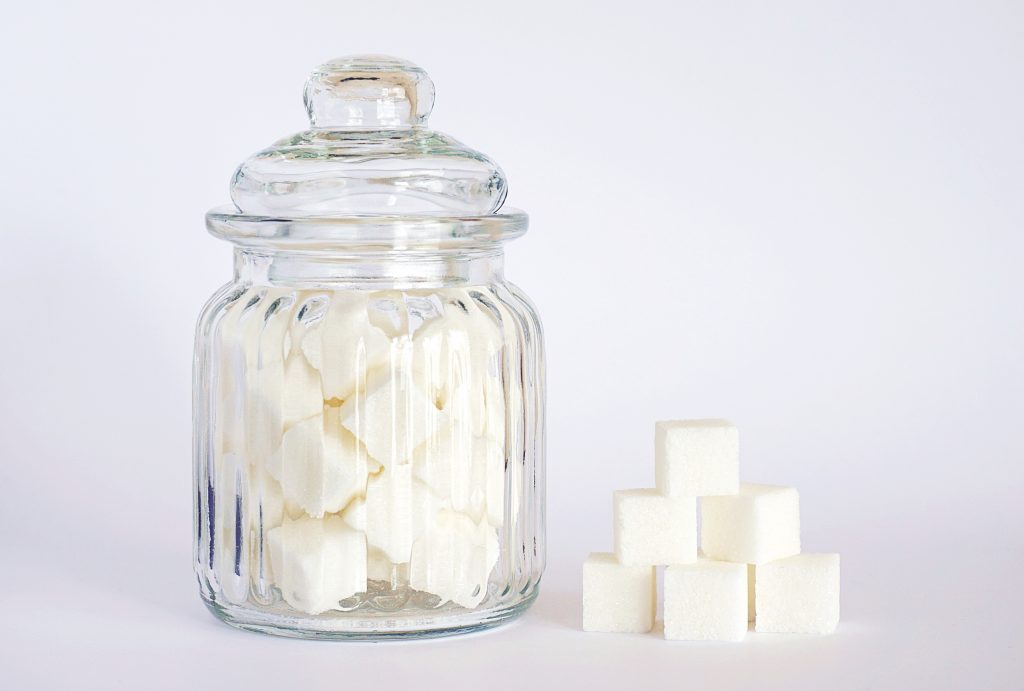 Do you find yourself trying to eat healthy, then running to the pantry for a sugary treat by mid afternoon? No matter how hard you try to avoid sugar and sweet treats, temptations are everywhere. In order to reach your weight loss goals and keep the weight off, you need to keep the sugar cravings in check. While a sweet treat or random indulgence is not likely to completely derail your diet plan, regular treats and sugar binges will leave you struggling to lose the weight and keep it off for good.
Why does sugar affect us in this way?
Sugar cravings and the feeling of needing a sugar fix begins in the brain. According to nutritionist Gaby Vaca-Flores, The three main parts of the brain that control cravings and habits are the hippocampus, caudate nucleus, and the insula. The hippocampus controls memory, motivations and emotion, which in regards to sugar helps to remind you how eating sugar makes you feel, and can encourage you to continue to seek those feelings again by returning to eat more sugar. The caudate nucleus helps to form and sustain habits. So if you reach for a sugary snack at the same time each day or always associate it with a certain behavior, likely the caudate nucleus is helping with this motivation. The insula connects emotional responses to the experiences and feelings of eating sugar, which can be a driving factor in trying to fulfill emotional needs based on how sugar makes you feel. So when you feel out of control and unable to say no to a sugar temptation, you aren't alone and the science supports your feelings.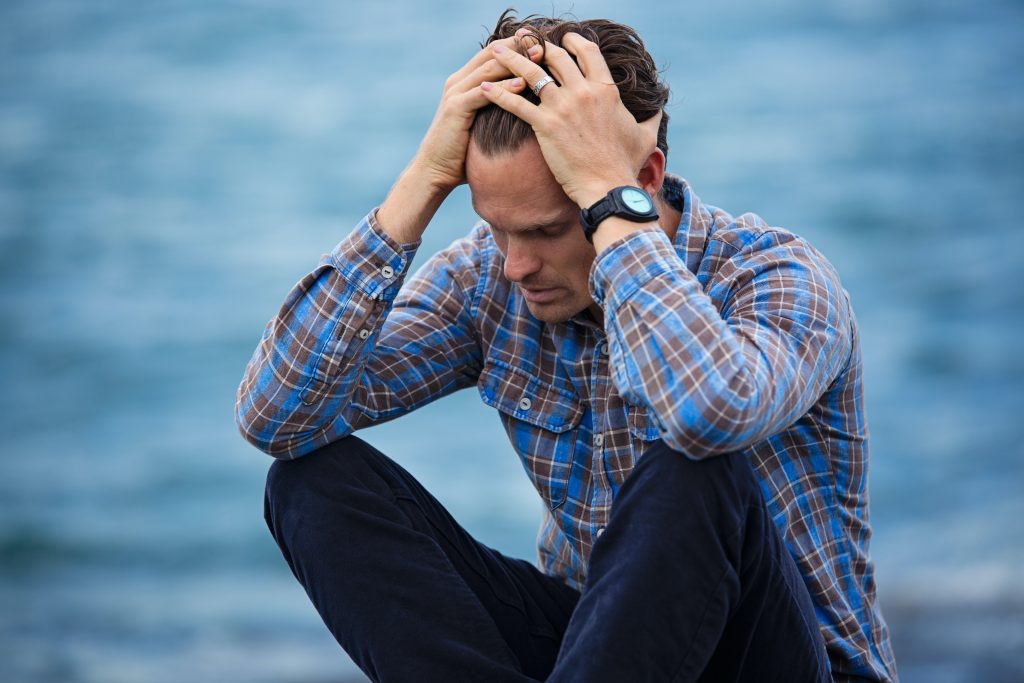 How to Curb Sugar Cravings
Armed with this knowledge about the brain and its effects on your cravings, you can recognize and resist when you feel a craving coming on. Resisting temptation and reserving treats for special occasions will help you with long term success in reaching your weight loss goals. Here are some ideas to curb cravings and overcome the urge to eat sugar.
1. Eat a healthy, well balanced diet: Getting a vital balance of macronutrients (carbohydrates, protein and fats) along with healthy fruits and vegetables is not just important for your diet and weight loss program. It will also help your body remain in balance and reduce sugar cravings. It can also help to break up meals and eat more regularly throughout the day to prevent blood sugar spikes and crashes. When blood sugar is low, the body will want a quick form of fuel to get back into balance and this is often in the form of simple carbohydrates, or sugar. So if you find yourself craving sugar more when you are really hungry, you need to focus on keeping your body fueled with the right nutrients to prevent the craving in the first place. (webmd)
2. Get enough rest: Lack of sleep will also affect sugar cravings. If you are feeling exhausted throughout the day, the brain will tell you to reach for something quick for energy, and again you will likely reach for a simple carbohydrate or sugary treat to supply that sugar rush, or boost of energy. Another thing to keep in mind is that when you are tired, your decision making skills are weakened and you are much more likely to reach for a donut during your morning meeting rather than saying "no, thank you". Getting enough sleep keeps your mind sharp and your energy levels naturally up, so you won't be as likely to feel the need to supplement with sugar. (healthline)
3. Exercise: A healthy exercise routine is also an important habit for long term success in a weight loss plan, but it can help curb sugar cravings as well. Getting regular exercise helps boost energy, release endorphins and promote feelings of success. All of these factors will keep you motivated to stay on your diet plan and choose healthier habits. Something as simple as going for a walk or running a few sets of stairs can also keep your mind off a craving, keeping you from giving in.
4. Don't have sugar in the house: Personal trainer Jenn Ryan says this is her number one advice to clients who struggle with sugar cravings. When you have your house stocked with easy to grab treats and sweets, you are making it way too easy to give into temptation when it arises. You are much more likely to give in to a craving if you have sugar in the house. If you have to get into the car, drive to the store, get out and purchase sweets, you are much less likely to go through with it.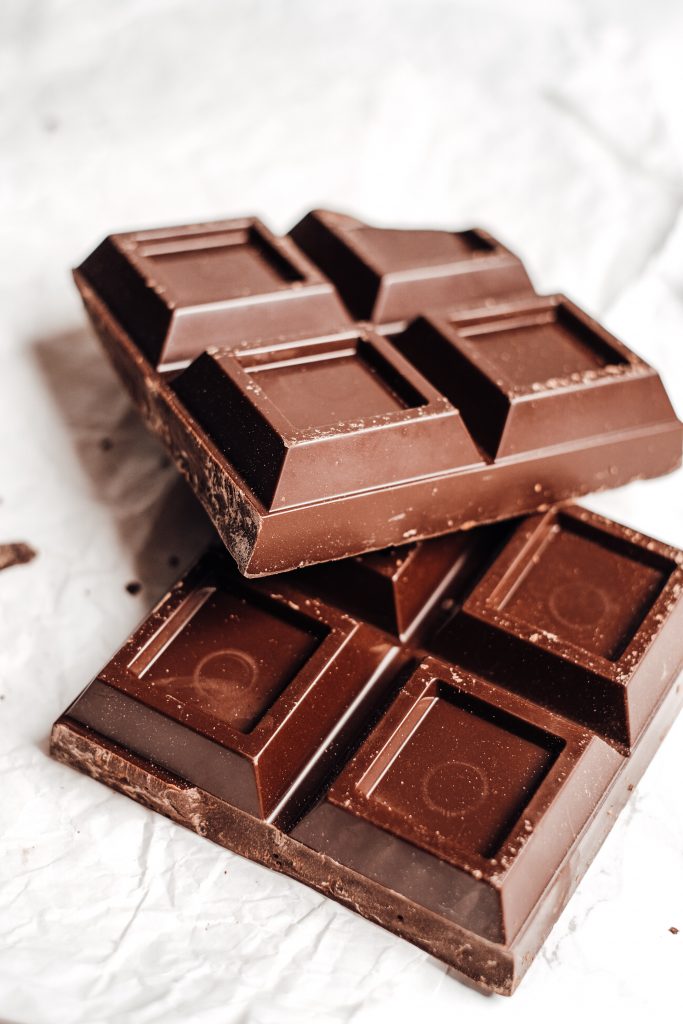 Healthier Options
If you are truly craving sugar and need to eat something sweet, there are a few simple "swaps" recommended from webmd. They can help you feel satiated and full, yet providing your body with nutrients it needs and even helping prevent some future cravings.
Give in a little-Too much restriction in dieting can lead to disastrous binges later on. If you allow your body a small indulgence, such as a piece of chocolate or small cookie, you can feel satisfied without derailing your weight loss results. Just remember to limit yourself, if you are likely to binge you want to keep sugar stashes in hard to reach places so you can eat in moderation.
Replace milk chocolate with dark chocolate, higher amounts of cocoa means less sugar
Eat healthy fruits-berries, bananas, apples and grapes all have natural sugars and nutrients that your body can use.
Combine sugary treats with protein or high fiber carbohydrates: this will help the body feel full and balance any blood sugar spikes and crashes. Examples are almonds with some chocolate chips, banana and peanut butter, or trail mixes.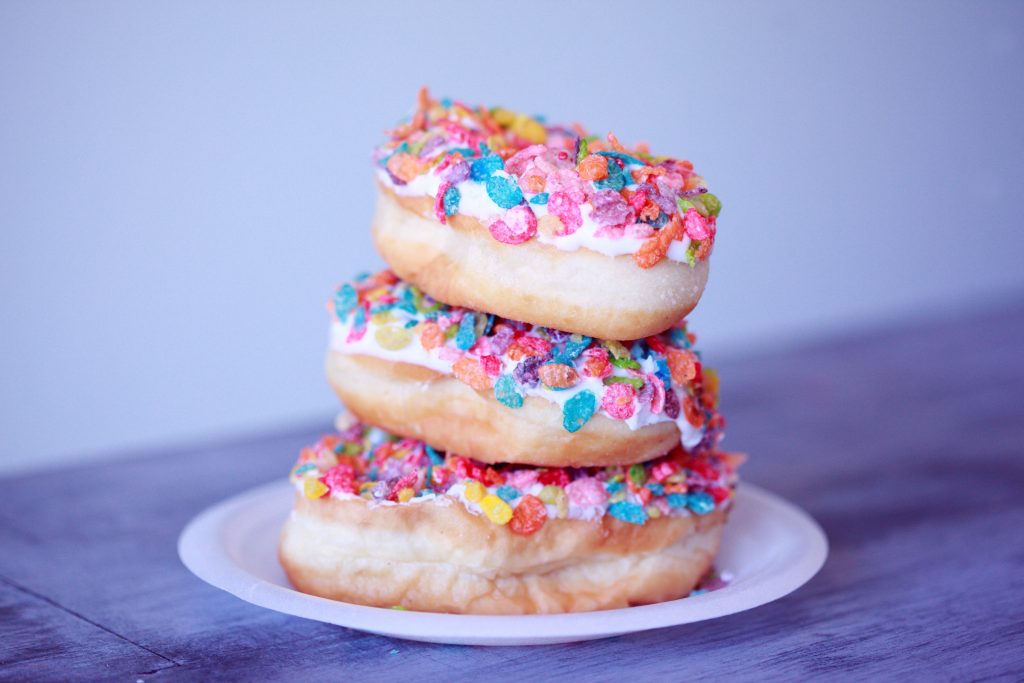 Crushing your sugar cravings doesn't have to be impossible by following some of this advice. It may not happen overnight, so be patient with yourself and continue trying. We at SureFiz are with you on this journey and support you. Check out our other blogs for health and fitness advice, workout tips and many other stories to help you achieve the weight loss success you are working for. We also have our experts forum to help answer your toughest weight loss and exercise questions. Stay strong, motivated and committed–you will achieve your goals!