Do you struggle to get enough protein? Here are simple ways to boost protein in your diet to maximize your weight loss program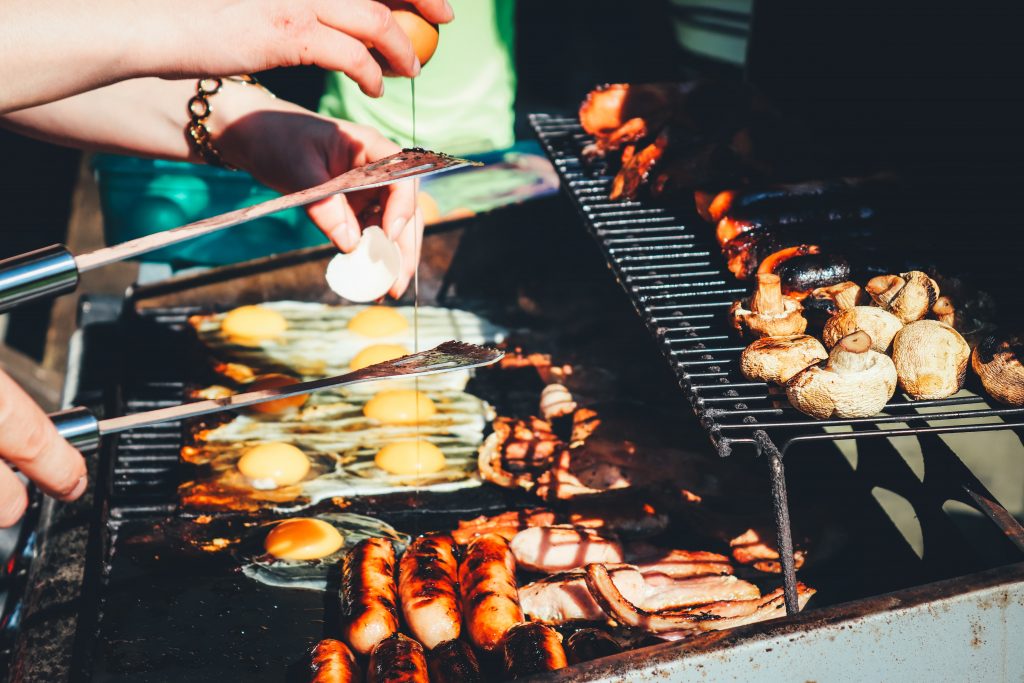 How Much Protein Do You Really Need?
There are three major macronutrients that compose our daily diets: carbohydrates, protein and fat.  Each of them plays a vital role to the nutrition of our bodies.  But very commonly in a weight loss journey, people find their daily protein count too low.  Protein is vital to building and maintaining muscle, keeping the body lean, and helping to satiate us, among other benefits.  The recommended daily amount of protein varies per person and is dependent on personal goals, but in general it should compose around 25%-35% of your daily diet.  This means that in a 1500 calorie diet, someone should be aiming to consume anywhere from 300-420 of their daily calories from protein, or approximately 75-105 grams of protein.  Without some strategic planning, it can feel impossible to hit these goals.  After all, carbs and fat are so much easier to eat and sometimes more fun!  Here are some simple ways to try and help you get closer to reaching those goals.  
Start Your Day with Protein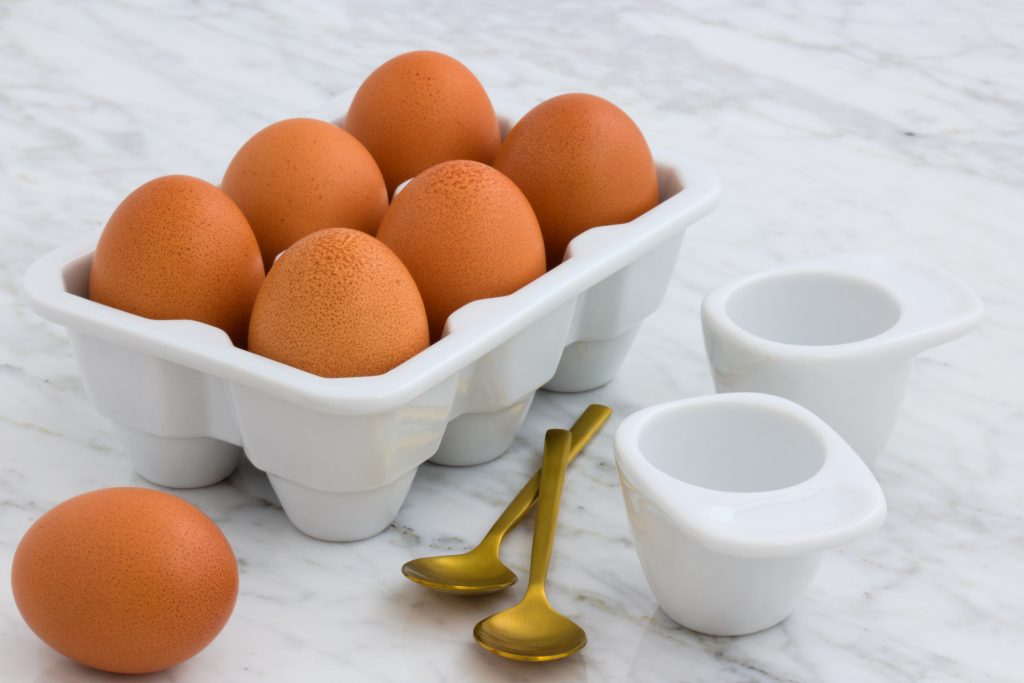 It might seem easier to reach for that box of cereal or throw in a piece of toast, but starting your day with protein sets you off on the right foot, supports your muscles first thing and helps you feel more satisfied for longer. There are studies that have shown better brain performance from eating protein first thing in the day, too. Here are some breakfast suggestions for you:
Eggs-there are so many ways to eat an egg. Fried, poached, simple scramble with veggies, or if you're tight on time in the morning have some previously hard boiled and peeled eggs ready in the fridge to grab on your way out. Try this simple recipe-egg "muffins". Scramble 12 eggs with whatever veggies you like, pour the mixture into a muffin tin and bake 12-15 mins til done. Pop the "muffins" out, put them in a container and refrigerate for the week or freeze for long term.
Fruit with greek yogurt-not an egg fan? Chop up some of your favorite fruit, and pour over 1 cup of greek yogurt for a simple, filling breakfast packed with protein, and sure to fill you up for hours.
Chicken sausage-Another simple way to get protein in the morning, yet lower in fat than traditional sausage. You can also cook these up ahead of time and store in the fridge for those busy mornings.
Supplement with Bars or Shakes
Protein bars and shakes are a great way to supplement additional protein. Many have at least 20 grams per serving and there are many options on the market today-whey protein, vegan protein, paleo-style protein made with egg or beef, and more. The shakes and bars have come a long way in recent years-many are very flavorful and less chalky tasting than they used to be. One thing to watch for with protein bars and shakes is the ingredients. Try to find a product that is as natural as possible, without a list of 50 chemical based ingredients that you can't pronounce. In this case, less is more-the smaller the ingredient list, the more natural/better it is for you. Try a few different kinds until you find some you really like! Keep some protein bars stashed in your purse, car or gym bag in case you are out running around and find yourself starving. This will prevent you from grabbing something at a convenience store or fast food drive-thru on the go.
Add Collagen to Your Coffee
Collagen powders have become quite popular in recent years and for good reason. Collagen is a great source of protein, can strengthen your bones, improve brain and heart health and even help with keeping your skin glowing. There are many options for collagen powders that are flavorless, which makes it super easy to add a scoop to your morning coffee, or to your soup or even to baked goods. The options are endless with this easily dissolving flavorless source of protein. If you have kids who need a protein boost, add it to their water or juice, or even their macaroni and cheese-they'll never know!
Sneak it on the Side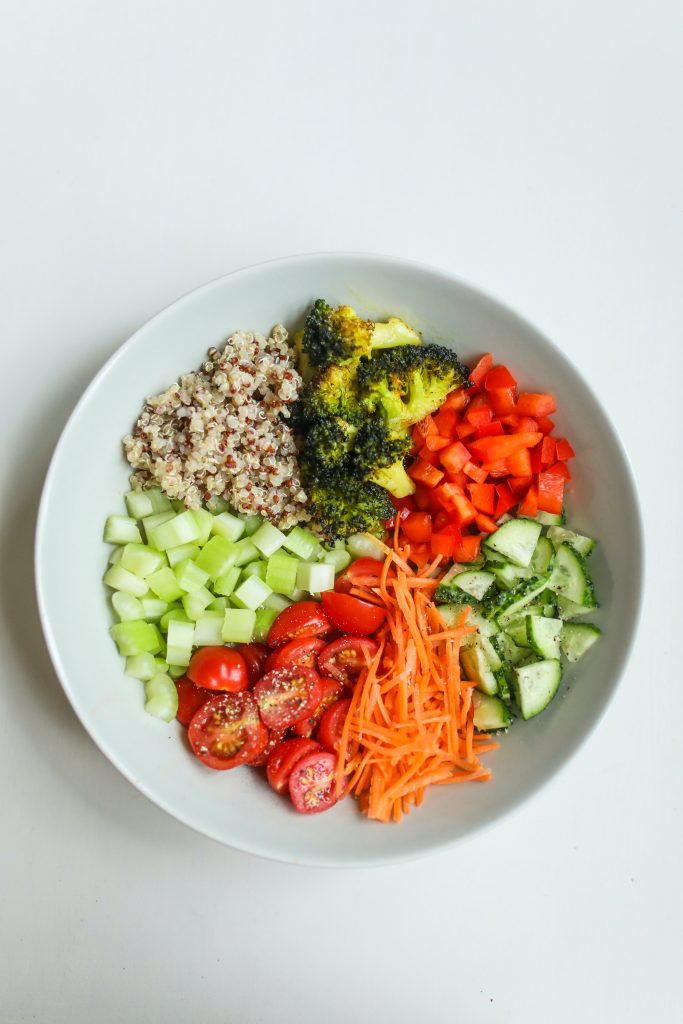 Many people don't think of side dishes or accompaniments as being good sources of protein, but they really can help increase overall daily protein consumption when you add them strategically. For example, one cup of cooked green peas contains a whopping 9 grams of protein per cup-that's more than a glass of milk! Other vegetables with higher protein content are broccoli, spinach, asparagus, potatoes, sweet potatoes and brussels sprouts, containing an average 4-5 grams of protein per cooked cup. Other helpful sources of protein are nuts, quinoa, nut butters, hummus, lentils and other beans. These can also be great sources of protein for vegetarian and vegan dieters as well. Adding any of these items to your meals or snacks can help boost that overall protein intake as well.
As with any diet plan or fitness program, tracking can help you stay on track and reach your weight loss goals. This is the same when it comes to protein. Tracking your daily protein intake can help keep you aware of how much you are eating per day and how much you need to add to get to your own personal goal. SureFiz is with you along your weight loss journey and can help you break down your larger goals into manageable sub-goals. If you haven't checked out our amazing program yet, be sure to click here and sign up today!