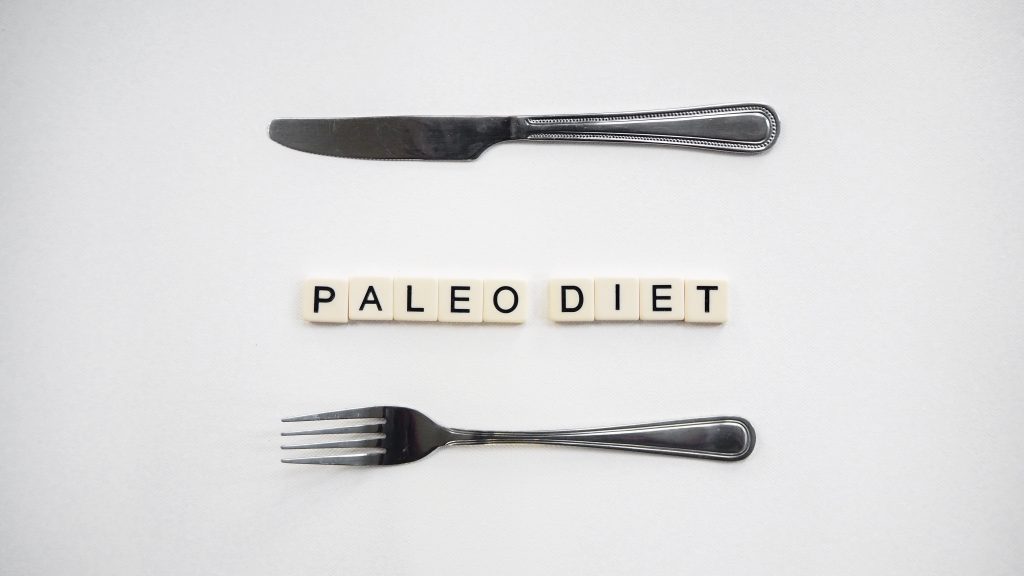 The Paleo diet trend has gained popularity in recent years, but what is it and how can it affect a weight loss plan?
A Paleo diet plan is a way of eating similar to those who existed in the Paleolithic era.  The basic premise behind a Paleo diet plan is to eat like early humans, focusing on whole foods and eliminating processed foods.   Firm believers in Paleo dieting believe that, "The human body is genetically mismatched to the modern diet that emerged with farming practices-an idea known as the discordance hypothesis.  Farming changed what people ate and established dairy, grains and legumes as additional staples in the human diet.  This relatively late and rapid change in diet, according to the hypothesis, outplaced the body's ability to adapt.   This mismatch is believed to be a contributing factor to the prevalence of diabetes and heart disease today" (Source: Mayo Clinic).  The basic premise of getting back to the eating roots of ancient human existence and eating natural foods from the earth or animals can be beneficial in many ways to an overall health and wellness program. 
How the Paleo Diet is Beneficial
There are many potential benefits to a Paleo diet.  Many people who switch to a Paleo diet eat less processed foods and more fruits and vegetables.   "While the diet as a whole hasn't been well studied, the benefits of cutting packaged foods from your diet could be huge. According to the Harvard School of Public Health, three quarters of the average American's sodium intake (which is almost double what it should be!) comes from commercially prepared foods. And, one Public Health Nutrition study found that people who cook at least five times a week are 47% more likely to be alive 10 years later compared to those who rely more on processed foods" (Retrieved from Health Magazine).  The essential vitamins and nutrients from fruits, vegetables, nuts and lean meats are vital to overall health and weight loss.  Many pre packaged and processed foods are stripped of these nutrients, and those who rely on packaged foods for their primary source of meals can be nutritionally depleted.  There are other negative factors to eating highly processed foods, such as sodium content, saturated fat content and chemical additives.  Eating within the Paleo diet lifestyle can help reduce many of these other negative components, while helping to contribute to weight loss.  
What Foods to Eat on the Paleo Diet
The Paleo diet is "comprised mainly of fresh fruits, fresh vegetables, fish, shellfish, grass produced meats and organ meats, free-range poultry, free-range eggs, nuts, and certain healthful oils. The Paleo Diet avoids or eliminates processed foods containing refined sugars, refined grains, refined vegetable oils, trans fatty acids, salt, and added chemicals. Fresh fruits and fresh vegetables, good sources of healthier carbohydrates, are consumed ad libitum in lieu of refined sugars, refined grains, and processed foods. As a result, The Paleo Diet is a low glycemic load diet, which promotes normalization of blood glucose, insulin, and helps prevent the metabolic syndrome" (Source: The Paleo Diet).
More specifically, here are the basic guidelines for what to eat and what to avoid on the Paleo diet:
No gluten, or gluten substitutions-gluten is considered an anti-nutrient and can be harmful to the digestive system.  But processed gluten free food using flour substitutions can also be considered harmful.  
No simple/processed sugars-the focus is to reduce intake of added sugars, but fruit is considered healthy with many nutrients and naturally occurring sugars.
Avoid added salt-excess salt in diets may lead to hypertension, heart disease, cancer, autoimmunity and insulin-resistance.
No dairy-in ancient times, humans did not consume animal milk.  That has changed in recent years with the development of modern farming.  The Paleo diet does not believe this is healthy for the human body and that many people don't have the proper enzymes to digest milk.
      No legumes, limited nightshades (no white or yellow potatoes)-legumes and nightshades contain anti-nutrients such as lectins and can increase intestinal permeability, causing many other health problems. 
Limited use of supplements-when eating a proper, natural, nutrient-dense diet, the body should not need additional supplements. (Source: The Paleo Diet)
Is the Paleo Diet Healthy?
While the basic components of the Paleo diet promote healthier eating and potential weight loss benefits, experts are mixed on whether the Paleo diet actually offers long term health benefits in regards to other diet plans. According to Deirdre Tobias, assistant professor in the Department of Nutrition at Harvard T.H. Chan School of Public Health, people who participate in the Paleo diet may have been eating large amounts of processed unhealthy foods before switching to a healthier whole foods lifestyle, or have underlying health conditions affecting results. "Was it instead that those benefits came from cutting out processed foods and ramping up fruits and vegetables?" Tobias asked. "Because there are so many aspects of the diets being altered, it is virtually impossible to attribute any one component of the patterns to its success" (Harvard Health). There are many different health benefits from a variety of diet trends that can be attributed to improvements in health and weight loss. Examples of such plans are the Keto diet, vegan or vegetarian lifestyle, or even the Whole 30 diet trend. Each of these diet plans involve restricting calories or food groups, or even eliminating them. When an individual changes their eating patterns from eating processed foods and takeout to eating healthy, fresh fruits and vegetables, there can be benefits in overall health and likely result in weight loss.
If you're looking to improve your health and overall wellness, the Paleo Diet can be a good option. However, when it comes to weight loss the major focus needs to be calories ingested versus calories burned. The SureFiz scale and program can help with all of the tracking needed to supplement a healthy eating plan and weight loss goals. Be sure to follow us on all our social media accounts and let us help you reach your diet and weight loss goals!