Breakfast is the most important meal of the day, and vital to a successful weight loss program. Here are some ideas for a healthy breakfast every day of the week.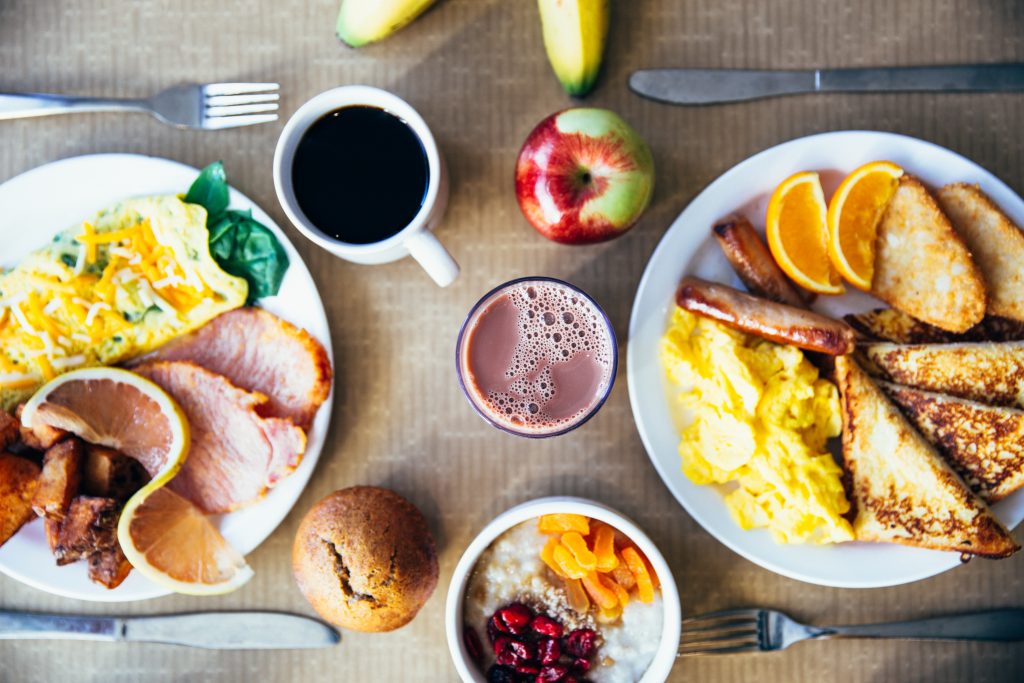 Let's face it–life is busy. Weekday mornings are especially busy. Between work, gym time, kids going to school or animals, there are many obligations that take time in the morning. Many people end up skipping breakfast because of lack of time in the morning, and others grab an unhealthy option at the local drive-thru. When on a weight loss journey, a healthy breakfast is essential. We have compiled a list of some simple ideas to help you lose weight with a healthy breakfast, without taking all of your precious time in the morning.
Eggs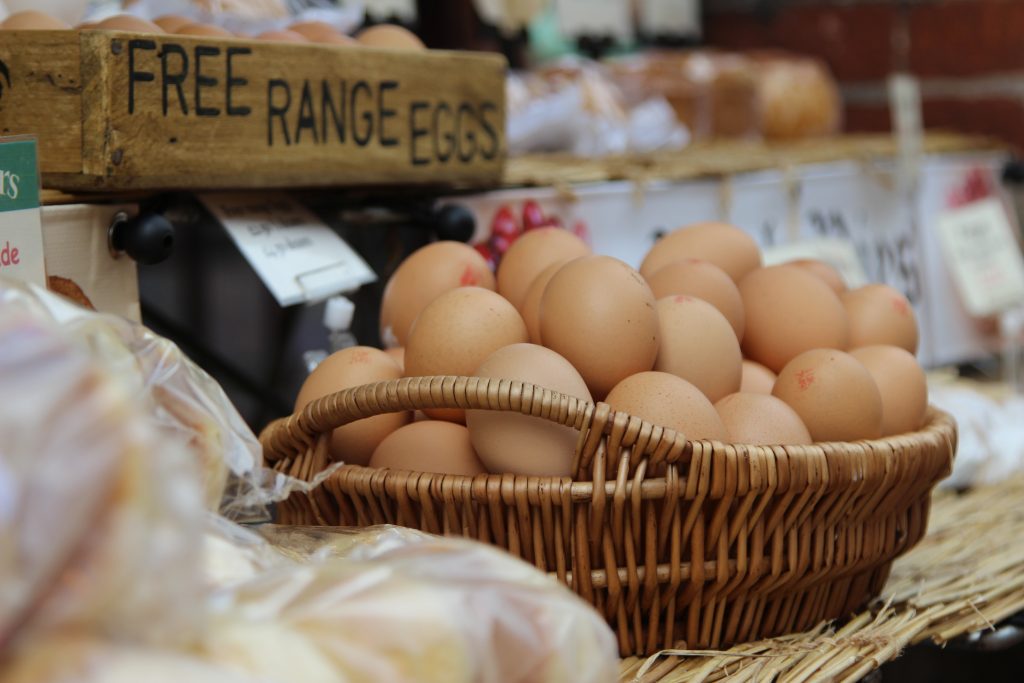 Eggs are extremely versatile as a breakfast option and a great source of protein, a vital macronutrient in a weight loss program.  There are many ways you can eat a simple egg—fried, poached, scrambled, hard-boiled, soft boiled.  But there are also some simple recipes that can be made ahead or quickly on a busy morning to help satiate and give you necessary fuel to start your day, and keep you successful in your weight loss journey.  
Hard-Boiled Eggs: Prepping hard-boiled eggs on a Sunday or before the start of a busy week is super simple. Eggs can be boiled on the stovetop, or an instant pot for quick, easy peeling. Once you've peeled the eggs, store them in an airtight container for up to a week. If you're really short on time, section them into easy to grab containers for each morning of the week.
Egg "Muffins": Egg muffins are a super easy way to get the nutrients of eggs as well as some veggies or other protein, which will create variety and give you important nutrients in your diet plan. Start with sautéing any variety of vegetables you like. Examples are spinach, mushrooms, onions, tomato, and broccoli. Add a small amount of meat if you'd like-breakfast sausage, bacon or ham work great. Fill some muffin cups or silicone cups 1/3 to ½ full of the vegetable/ meat mixture. Mix 12 eggs with about ½ cup milk (or coconut milk for a nondairy option), and pour over the mixture. Bake at 350 degrees Fahrenheit for about 12-15 minutes, or until they are set. Pop them out of the muffin tin and place in an airtight container, or freeze in a Ziploc storage bag for later use.
Egg Hash: If you have a little more time in the morning, an egg hash is a great way to have a delicious, decadent and filling, yet healthy breakfast. To begin, air fry the diced potatoes, or roast in oven. While they are cooking up to a crisp, sauté up your favorite veggies-red onion, spinach and mushrooms are all great choices. Then fry 2 eggs. Once all components are cooked, layer the bottom of a bowl with the roasted potatoes. Place vegetable mixture on top of the potatoes followed by the eggs. To top the bowls, you can add a sprinkle of goat cheese, tomatoes, chopped green onion or cilantro garnish. If you are trying to keep the calories extra low for maximum weight loss, omit the goat cheese.
Oats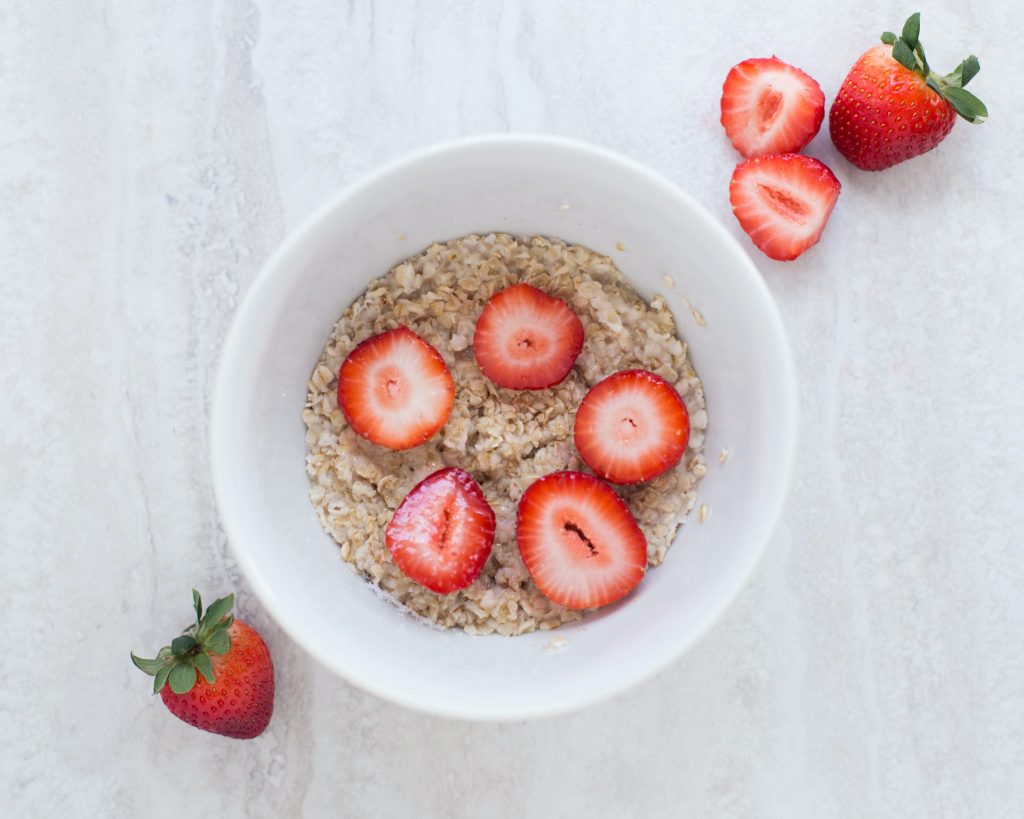 Simple oats can also be a great addition to your diet and weight loss program. They are a great source of antioxidants, soluble fiber, can improve blood sugar and lower cholesterol. They can also help curb hunger and feelings of satiation, which can be incredibly helpful when trying to lose weight. One thing to keep in mind when adding oats to a weight loss program is that they are very calorie dense, so it is important to measure quantities to make sure you are not over consuming oats each day. Here are a few suggestions of how to add oats into your weight loss plan in a healthy way.
Basic oats/Oatmeal: Oatmeal can be a very quick, simple breakfast. For a quicker option you can get quick oats, which will cook quickly and easily in the microwave. Make sure that you get plain oats, not flavored or loaded with sugary additions. The high sugar oatmeal options will only slow your weight loss progress, and starting your morning with too much sugar can add to blood sugar spikes and crashes later. Some healthier additions to flavor your oatmeal are fruit-berries, bananas, etc., a spoonful of honey, or a mixture of cinnamon and stevia.
Overnight Oats: Overnight oats are a great make-ahead breakfast option. There are so many varieties of overnight oats and ways to customize, but here is a great recipe to use that adds in some greek yogurt for additional protein: Mix the following ingredients in a large cup or mug-½ cup rolled oats, 1 tbsp chia seeds, ¼ tsp vanilla extract, 1 tbsp honey or maple syrup, ¼ cup greek yogurt, ½ cup milk. Stir to mix, cover and refrigerate overnight. In the morning you can add any berries or fruit to the cup and enjoy! The oats and yogurt aid in satiety, helping you resist tempting morning treats in the workplace on your weight loss journey!
Protein Packed Breakfast Options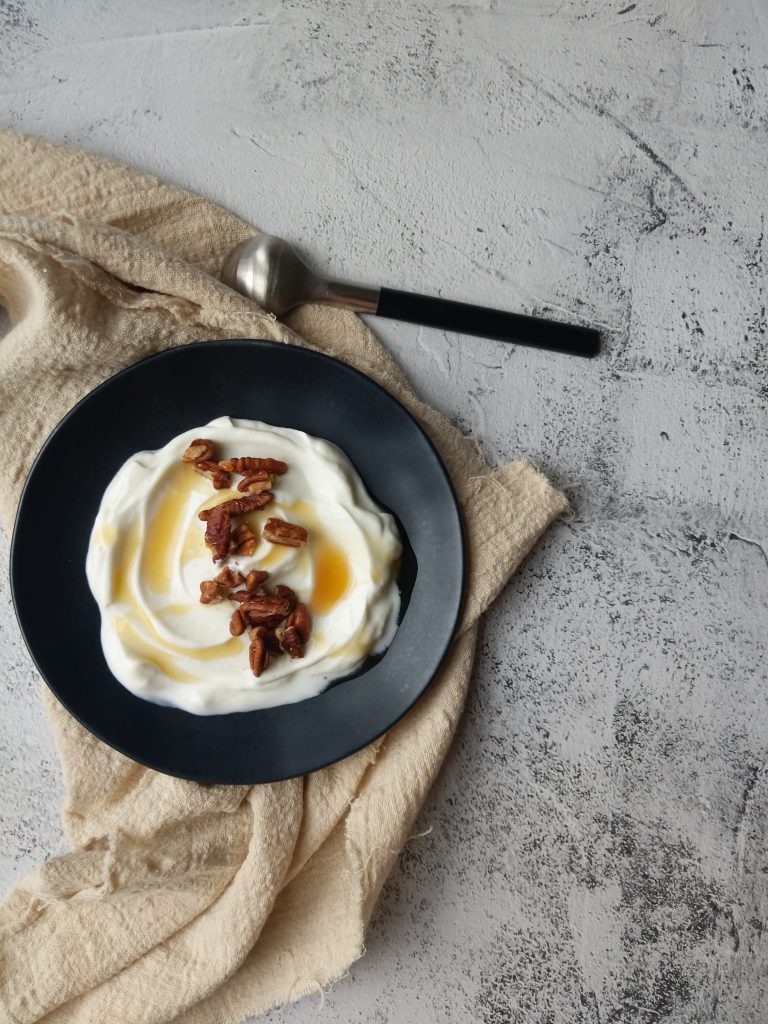 If you are sick of eggs as your morning protein source or looking for some other options to add variety in your weight loss program, there are many easy recipe ideas to be found. To figure out some other options, it doesn't always mean a huge commitment of time, but a bit of creativity and thinking outside the box. Here are a few ideas that can help you get out the door quickly, fill you up and still help you lose weight and stay on track with your diet plan. For more tips on getting protein in your diet, click here.
Greek Yogurt and Berries: Greek yogurt is a fantastic source of protein for weight loss, as well as probiotics to help with gut health and immune response. Make sure you are purchasing a lower fat greek yogurt to help balance your daily macronutrients to help with weight loss, and a low sugar/no sugar added option. Top with ½ to 1 cup of berries for an added burst of nutrients and antioxidants, plus the added bonus of delicious flavor.
Protein Shakes or Bars: If time is especially short, grabbing a quick protein shake or bar can be the easiest, quickest option of all. SureFiz trainer Jenn Ryan advises you don't make this a go-to every morning. "While shakes and bars can be a helpful tool in a weight loss program, they shouldn't be used in replacement of natural, real foods", says Ryan, "but if your choice is the drive-thru or a protein bar, then by all means grab the bar. But you will find much more long term benefits from incorporating as much real whole foods in your weight loss program than protein shakes and bars". There are many shakes and bars on the market so our suggestion is to check the labels to make sure you are choosing the brand that offers as much real, healthy ingredients and the least amount of chemical additives. If the ingredient list has 50 ingredients on it and you can't pronounce any of them, try to find a better option.
Banana Protein Pancakes: Banana pancakes are a great satiating breakfast. But many recipes are high in carbs and not very healthy. Instead, opt for an easy, fairly quick recipe packed with protein: mix together 2 bananas, 2 eggs, 3 scoops of protein powder (unflavored or vanilla works great), and 1 tsp cinnamon. Pour on a griddle or sauté pan and cook about 2 minutes each side until done. Enjoy immediately or refrigerate for a quick breakfast later in the week.
Finding healthy, easy breakfasts to help you in your weight loss journey doesn't have to be challenging. These options offer variety; protein and nutrients that will help you feel full, energized and ready for your day. No matter which breakfasts you choose from our list, make sure you are always planning ahead. Making a plan and prepping your ingredients before you start your busy week will give you much greater chances of success in your weight loss program.